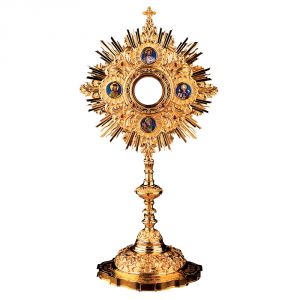 Booking Schedule for Perpetual Adoration at St Mary's Cathedral
Perpetual Eucharistic Adoration is our response to Jesus' love for us. We become a part of Perpetual Eucharistic Adoration when we willingly consent to spend a quiet holy hour of prayer in His Eucharistic Presence once a week on the same day at the same time every week.

Whenever the Blessed Sacrament is exposed, there MUST be at least one adorer present to show reverence for the presence of Jesus.

To make it possible for the Eucharist to be available for as much of the week as possible please 'sign-up' using the schedule you will see below.